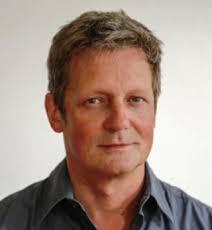 Klaus studied at Vienna's University for Music and Performing Arts and later taught song interpretation and musikalische Rollengestaltung at the Max Reinhardt Seminar in Vienna.
He has been involved in numerous theatre productions as composer, musical director and as a musician.
Most recently he played drums in Maria Krassnig's, Full Stuff, at the Ruhrfestspiele in Recklinghausen, Germany, arranged the music for The Secret Garden, at Theater der Jugend under Thomas Birkmeir, played the piano for Mozart Werke GmbH, by Franz Wittenbrick at the Burgtheater and composed for Cornelia Funke's, Tintenblut, at the Staatstheater Hannover, Germany.
He also plays drums and keyboards for Christian&Michael und die Emotionale Rock-+Show Band.
He has played impro theatre for many years and coaches improvisers in Europe and the USA on the use of music in impro.
Contact:
klaus@english-lovers.com