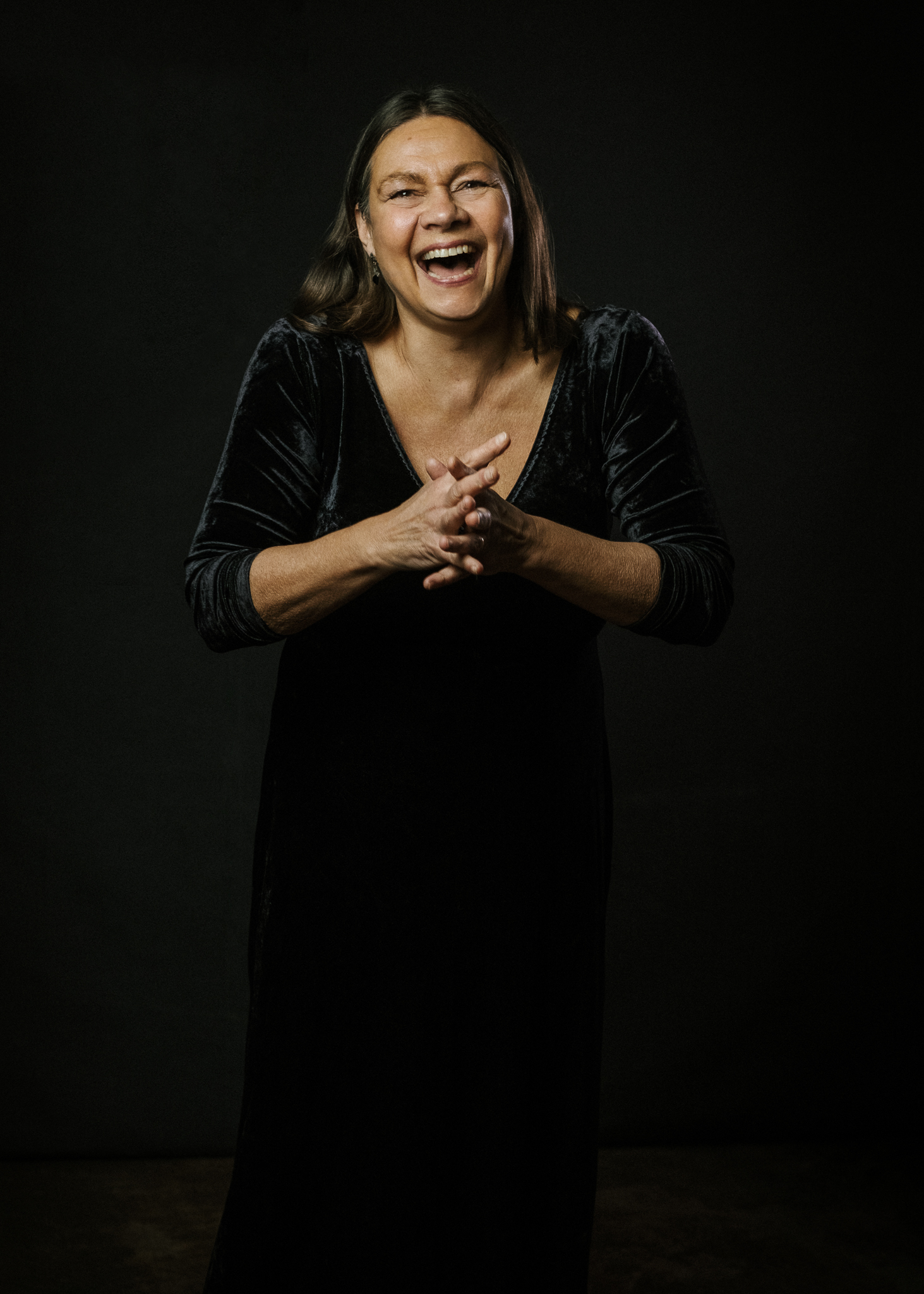 Anne Weiner was born in Austria, but grew up (she thinks she has) in England, where she sang in the school choir. She had her first performance at the age of 15 playing, amongst other things, half of a pantomime horse in Cinderella (on the grounds of decency and taste, she is not prepared to reveal which "half"). After graduating from ballet school, she returned to the continent to dance, sing and act in Germany, France, Switzerland, Holland and Austria in pieces as diverse as Der Freischutz, Jesus Christ Superstar and Die Peter Kraus Show. Her appearances in Austria include Kiss Me Kate at the Volksoper, the opening ballet of the Wiener Festwochen, several summer festivals in Bad Ischl and various ORF television productions. In all, she has been a right little busybody.
Anne and her husband Dennis live in Lower Austria and have three grown-up kids. Working with the English Lovers has been a formative experience, for over 20 years. Anne now also plays with Vienna's Open House Theatre, in classics by Tennessee William's, Dickens, Oscar Wilde and even Shakespeare.
She is working on several new skills including juggling, "Thanks to Jim and Gordon", (have you ever tried to juggle three children and a husband… You always seem to drop one of them!), sketch-writing, and most recently Lindy Hop!
Anne also translates, does voice-overs, occasionally teaches impro and dance and some years ago taught English at her local Kindergarten. One of her favourite pastimes is gardening.
Contact:
anne@english-lovers.com
Anne is lost in translation:
She has just translated a wonderful Austrian Baroque Cookbook into English.
---
She recorded the English narration for the Austrian documentary 'Golden Genes'.
---
Along with other Lovers, she voices numerous English recordings for Austrian school kids.
---
She also works with Vienna's Open House theatre, most recently in 'An Inspector Calls'.
This is a text block. Click the edit button to change this text.