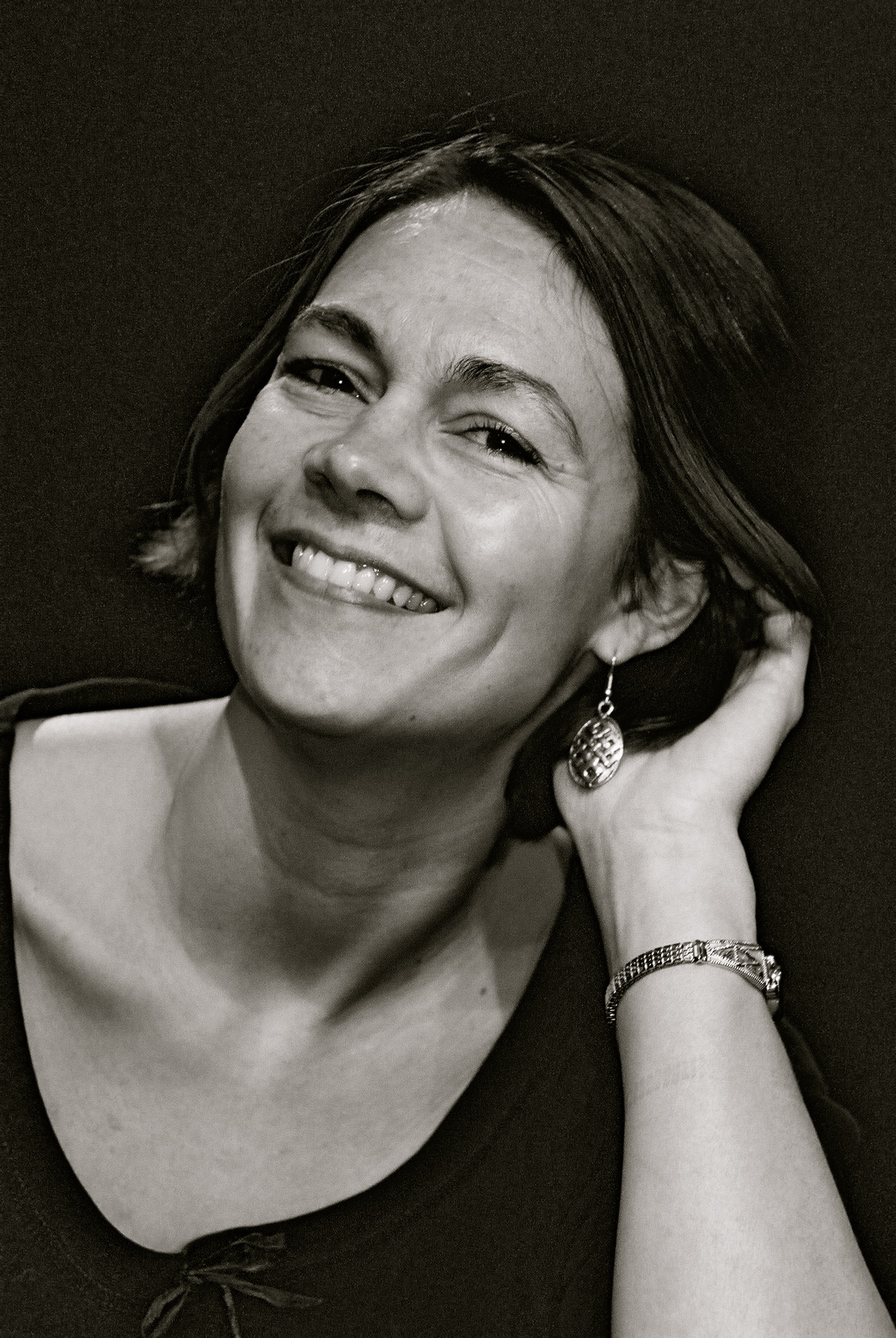 Anne Weiner was born in Austria, but grew up (she thinks she has) in England, where she sang in the school choir. She had her first performance at the age of 15 playing, amongst other things, half of a pantomime horse in Cinderella (on the grounds of decency and taste, she is not prepared to reveal which "half"). After graduating from ballet school, she returned to the continent to dance, sing and act in Germany, France, Switzerland, Holland and Austria in pieces as diverse as Der Freischutz, Jesus Christ Superstar and Die Peter Kraus Show. Her appearances in Austria include Kiss Me Kate at the Volksoper, the opening ballet of the Wiener Festwochen, several summer festivals in Bad Ischl and various ORF television productions. In all, she has been a right little busybody.
Anne now divides her time between raising three children with her husband Dennis in Lower Austria, working with the English Lovers and learning from both experiences.
She is working on several new skills including juggling, "Thanks to Jim and Gordon", (have you ever tried to juggle three children and a husband… You always seem to drop one of them!), sketch-writing, and snowboarding.
Anne also translates, does voice-overs, teaches impro and dance and, most recently, English at her local Kindergarten.
Contact:
anne@english-lovers.com
Anne is lost in translation:
2 Books for the Heeres Geschichtliche Museum (Verlag Militaria)
and our favourite: 'Beer and Beverage Industry International' magazine
---
She recently did a voiceover for an Austrian documentary, not released yet, so still secret.
---
She will also be giving improv workshops for teachers in November.
---
And: as yet still secret theatre production coming up this season!